Tall 4 Wheel Trolley Basket
Product Code: PCTYN65GC
This 65L plastic basket is easy to control and easy to move around a store making shopping effortless. The wide, flat base provides a large space for goods and makes is easy for customers to organise and arrange products. This basket has a very long life and is extremely strong therefore it is popular in all stores. As it is tall it is comfortable to pull along behind, in front or next to you whilst you shop. Trolley baskets are incredibly popular as the customer can fill the basket as much as they need without feeling the impact of the weight, unlike a traditional basket. They have been proven to increase the customer spend due to not carrying the basket around the store. These are often used for personal use. It is available in several colours for you to choose from: blue, green, red and grey, this can be for the basket and the handle. We can also add your logo so that it is recognised to be your store and decreases the chance of theft. As standard the trolley basket has 2 fixed wheels (50mm) and 2 swivel wheels (30mm), which again can be changed to suit your store
Dimensions
Length: 390mm
Width: 540mm
Height: 875mm
Castors: 2 50mm Fixed, 2 30mm Swivel
Capacity: 65L
Available Branded.
Available in Bespoke Colours.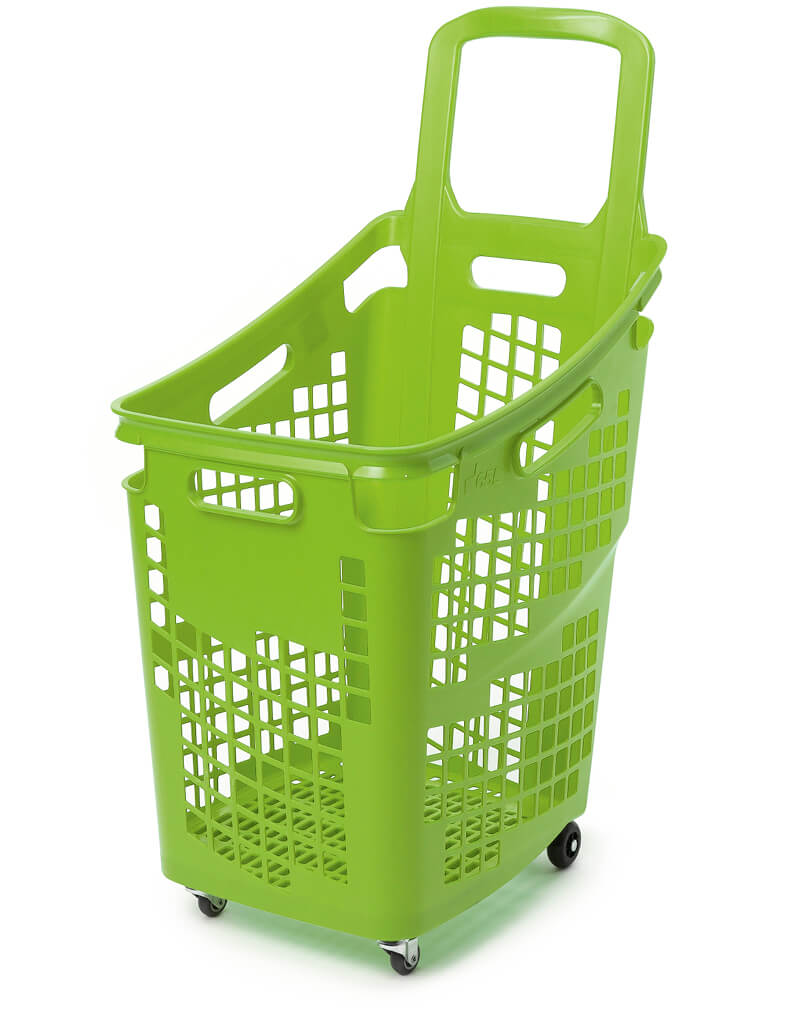 Tall 4 Wheel Trolley Basket
Product Code: PCTYN65GC
This 65L plastic basket is easy to control and easy to move around a store making shopping effortless. The wide, flat base provides a large space for goods and makes is easy for customers to organise and arrange products. This basket has a very long life and is extremely strong therefore it is popular in all stores. As it is tall it is comfortable to pull along behind, in front or next to you whilst you shop. Trolley baskets are incredibly popular as the customer can fill the basket as much as they need without feeling the impact of the weight, unlike a traditional basket. They have been proven to increase the customer spend due to not carrying the basket around the store. These are often used for personal use. It is available in several colours for you to choose from: blue, green, red and grey, this can be for the basket and the handle. We can also add your logo so that it is recognised to be your store and decreases the chance of theft. As standard the trolley basket has 2 fixed wheels (50mm) and 2 swivel wheels (30mm), which again can be changed to suit your store
If you are interested in this product please contact us for a free, no obligation quote.

Contact Us
Dimensions
Length: 390mm
Width: 540mm
Height: 875mm
Castors: 2 50mm Fixed, 2 30mm Swivel
Capacity: 65L
Available Branded.
Available in Bespoke Colours.
Available Colour Options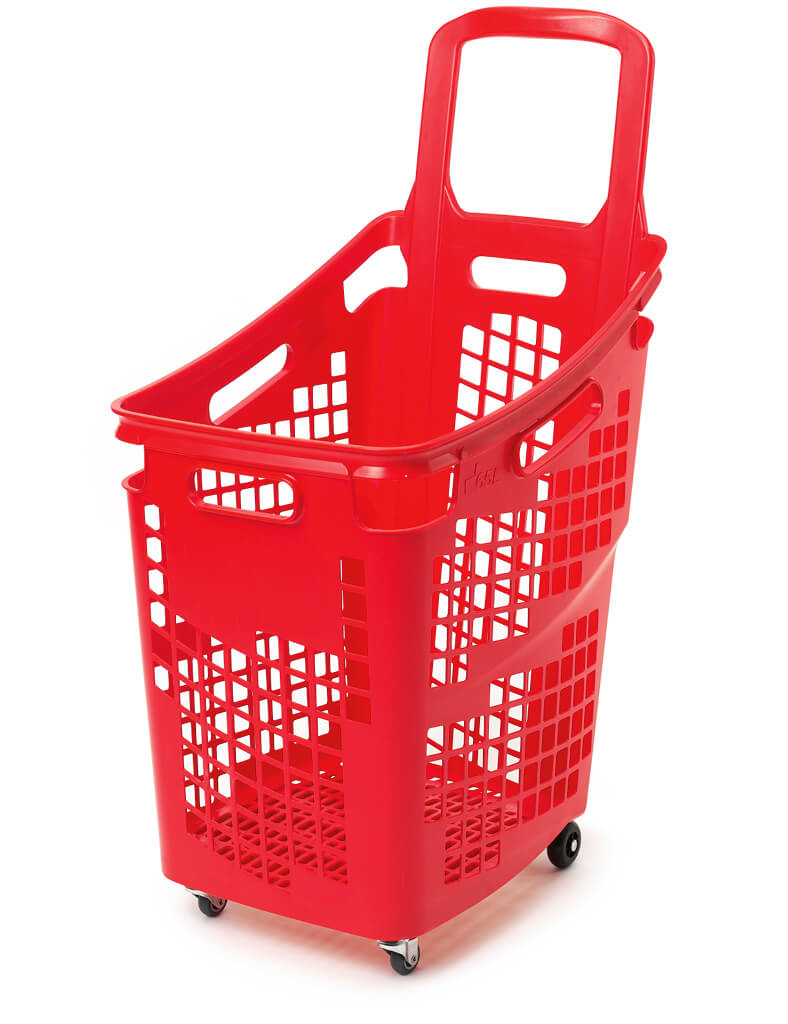 Red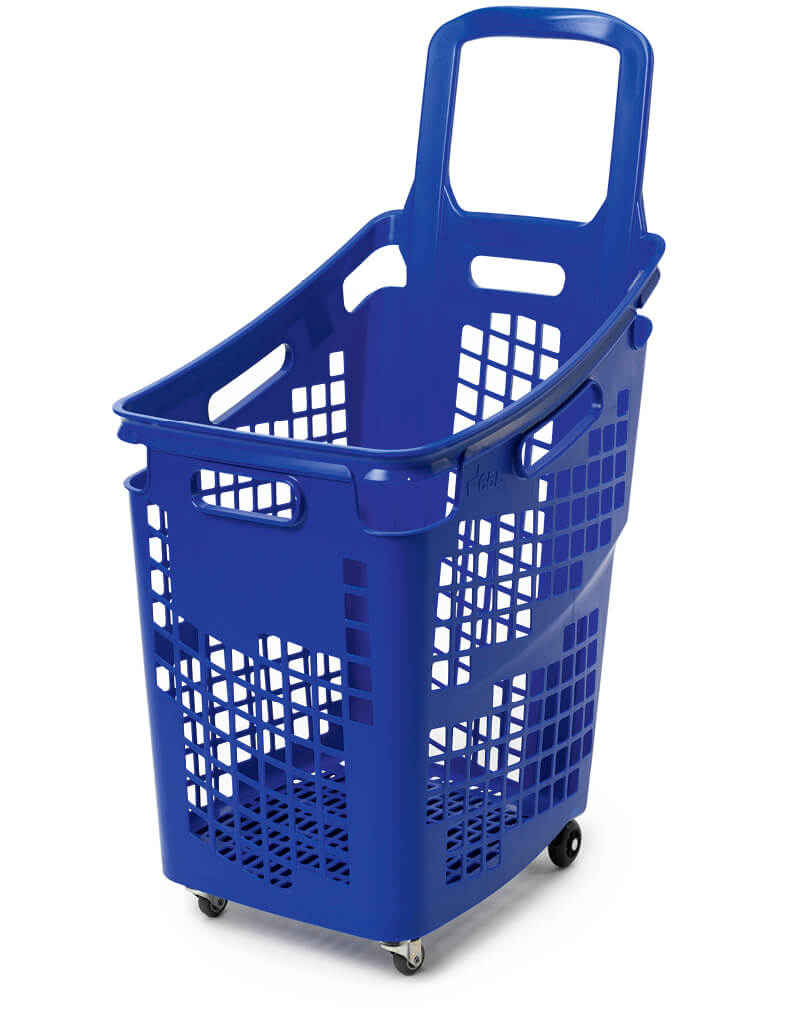 Blue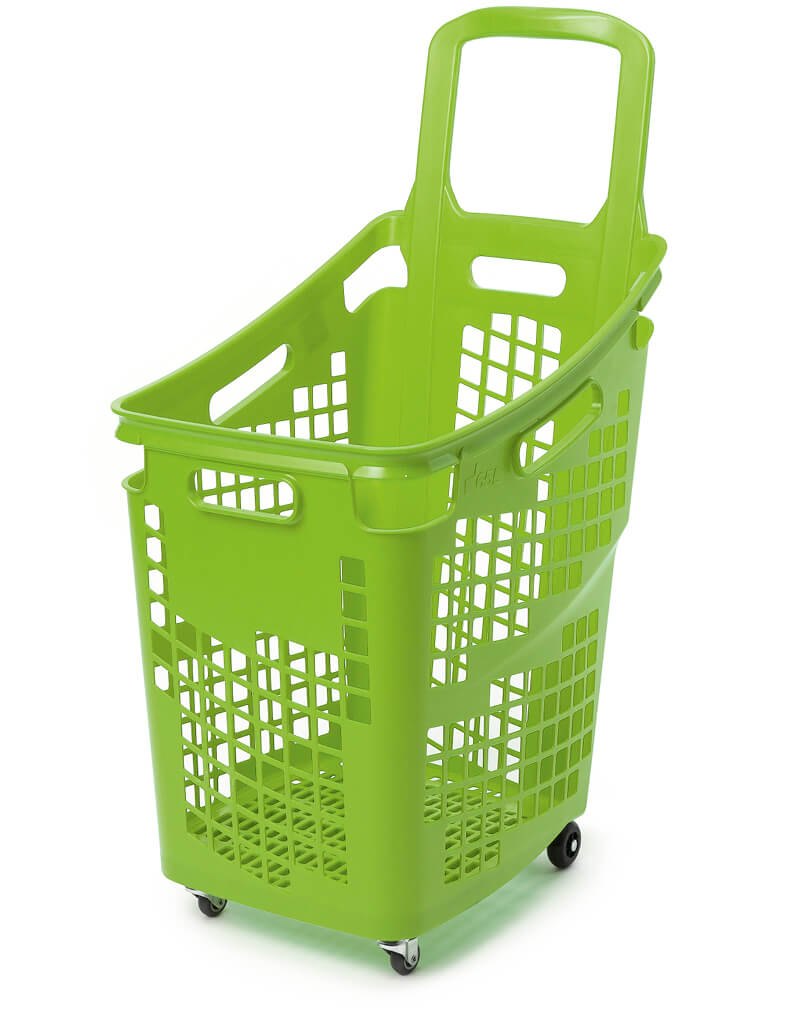 Light Green